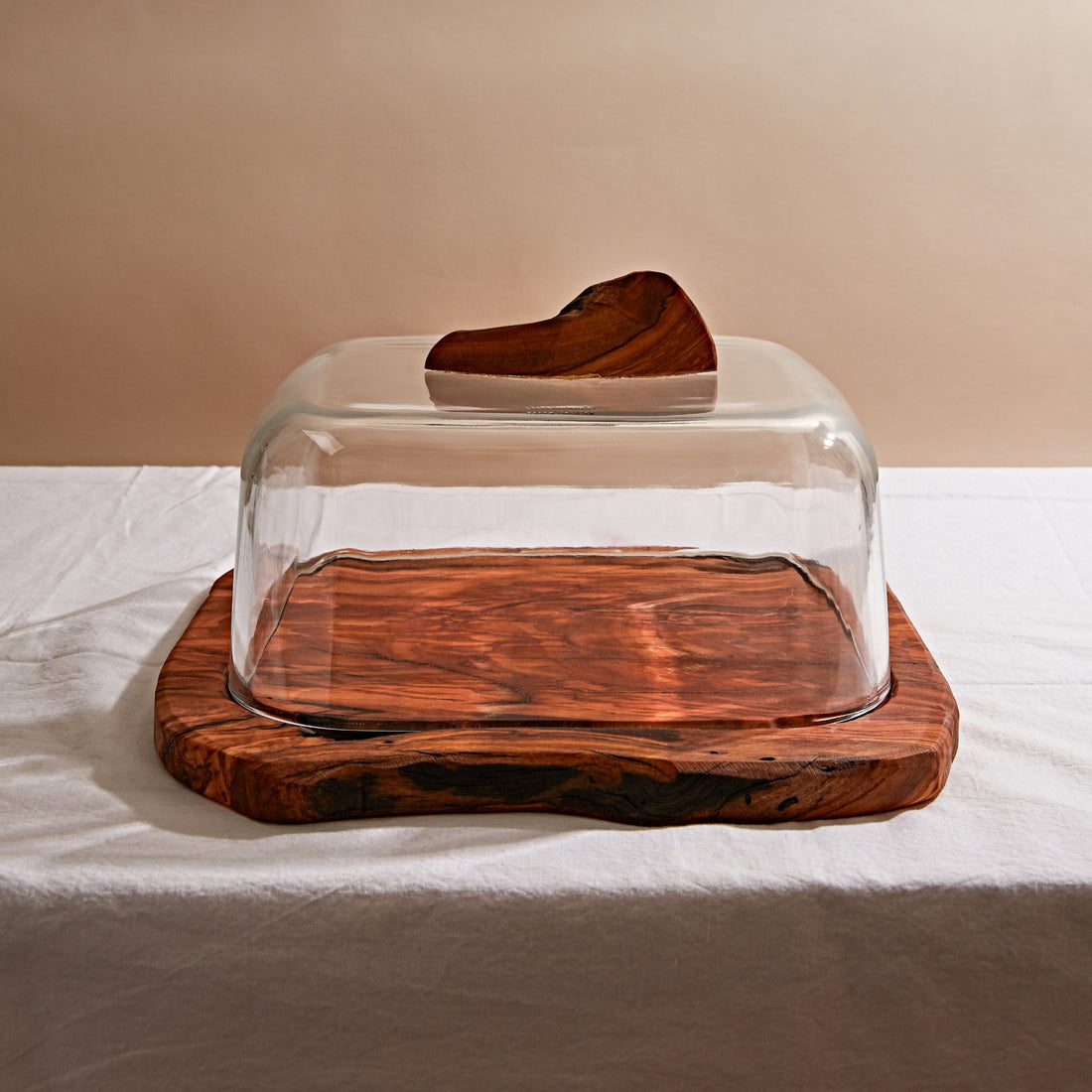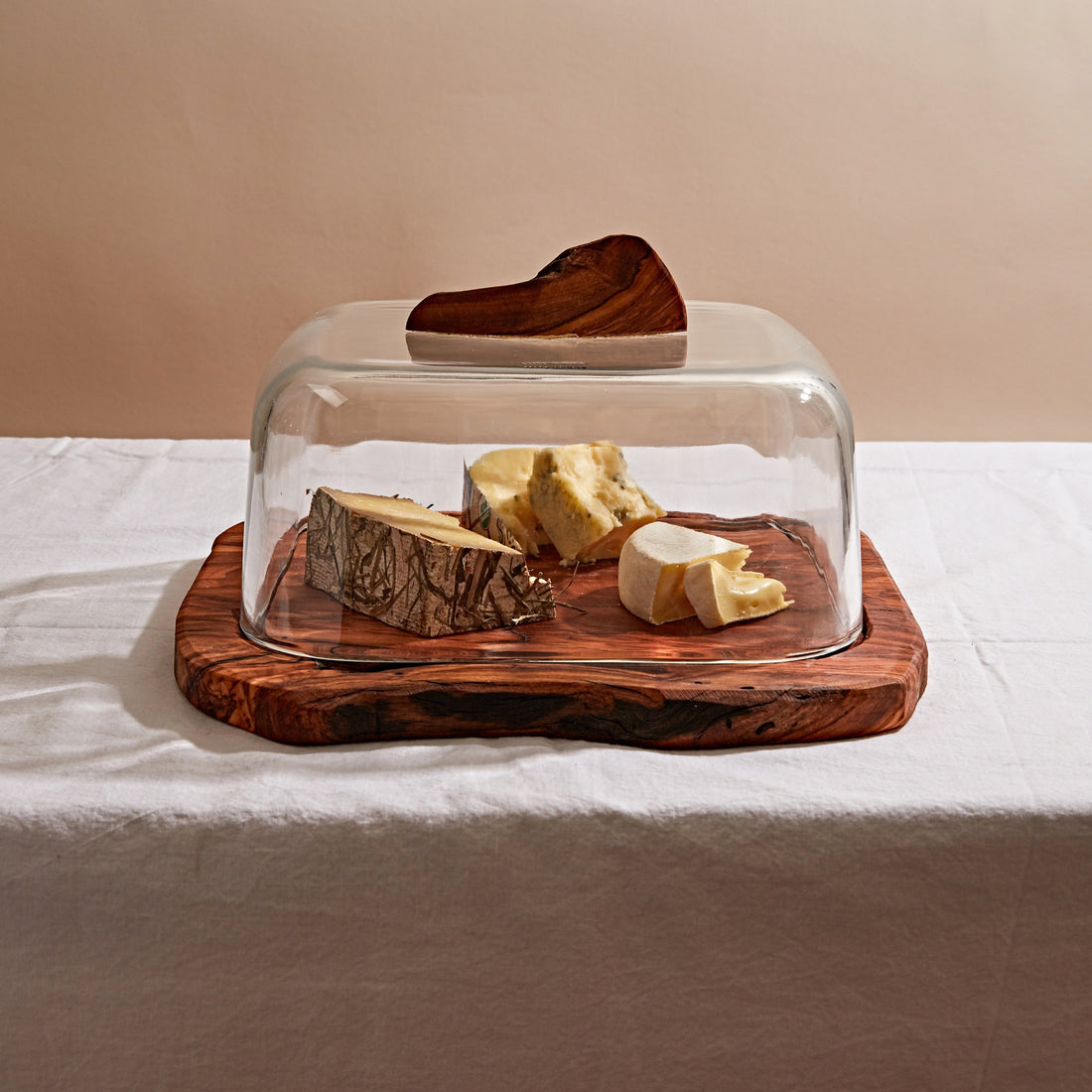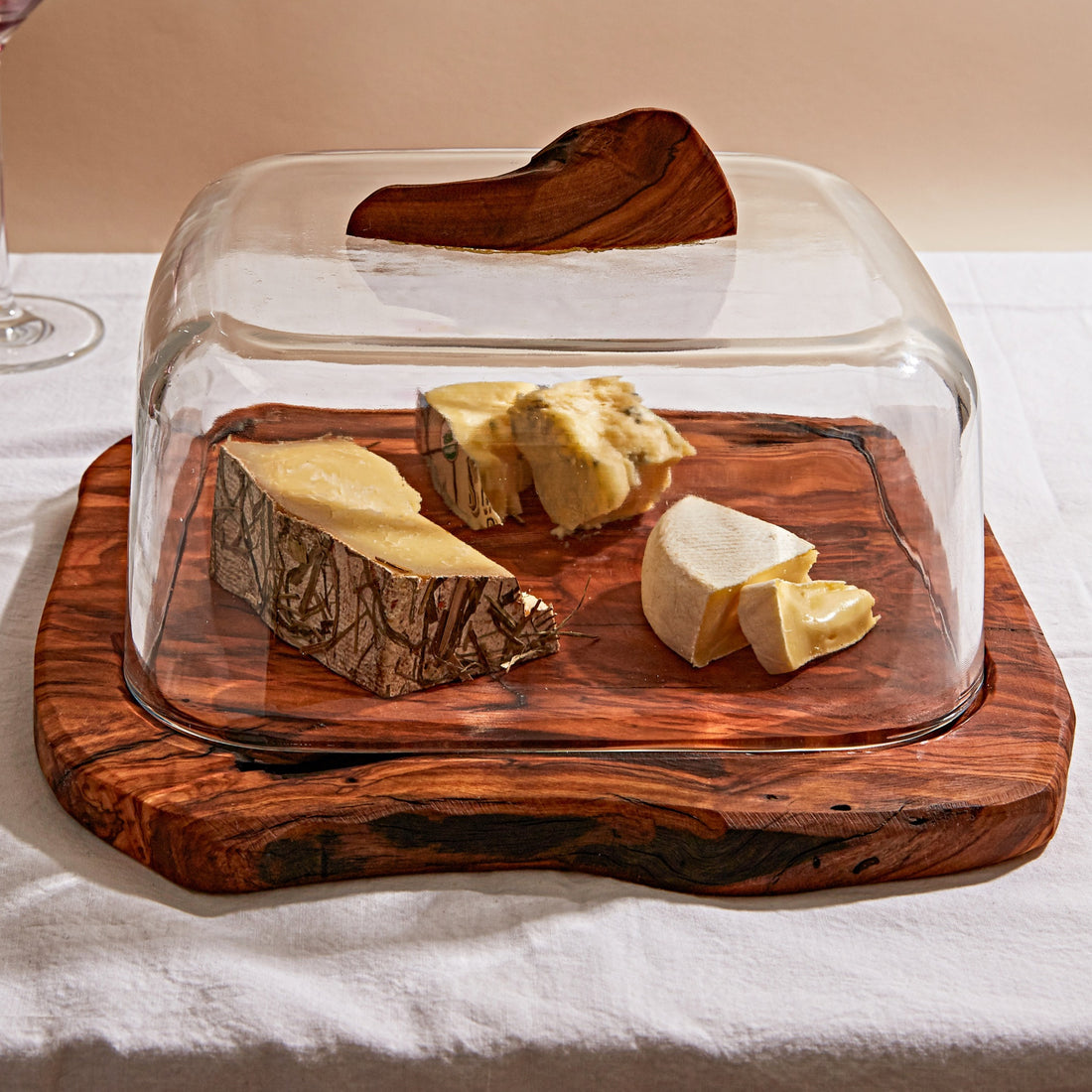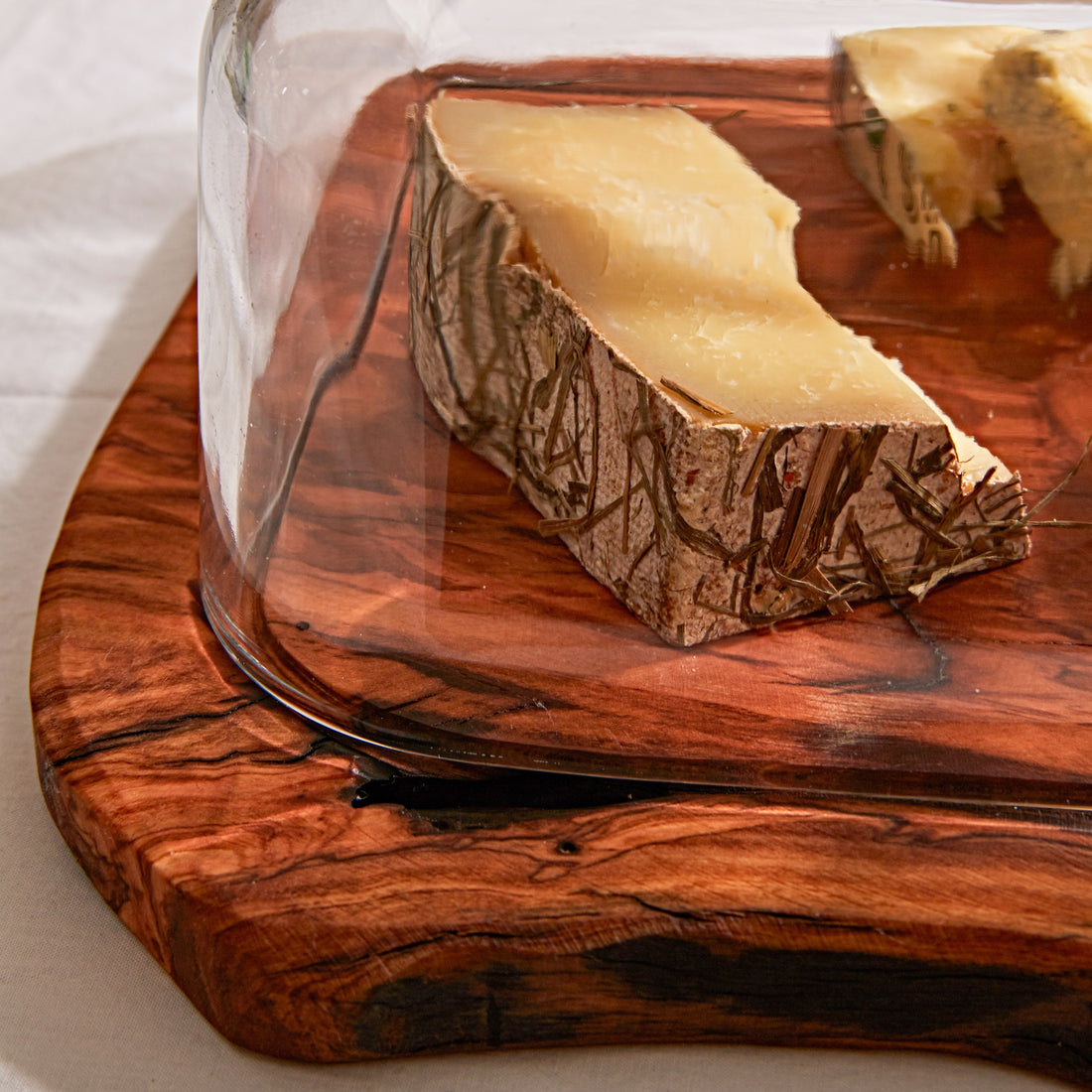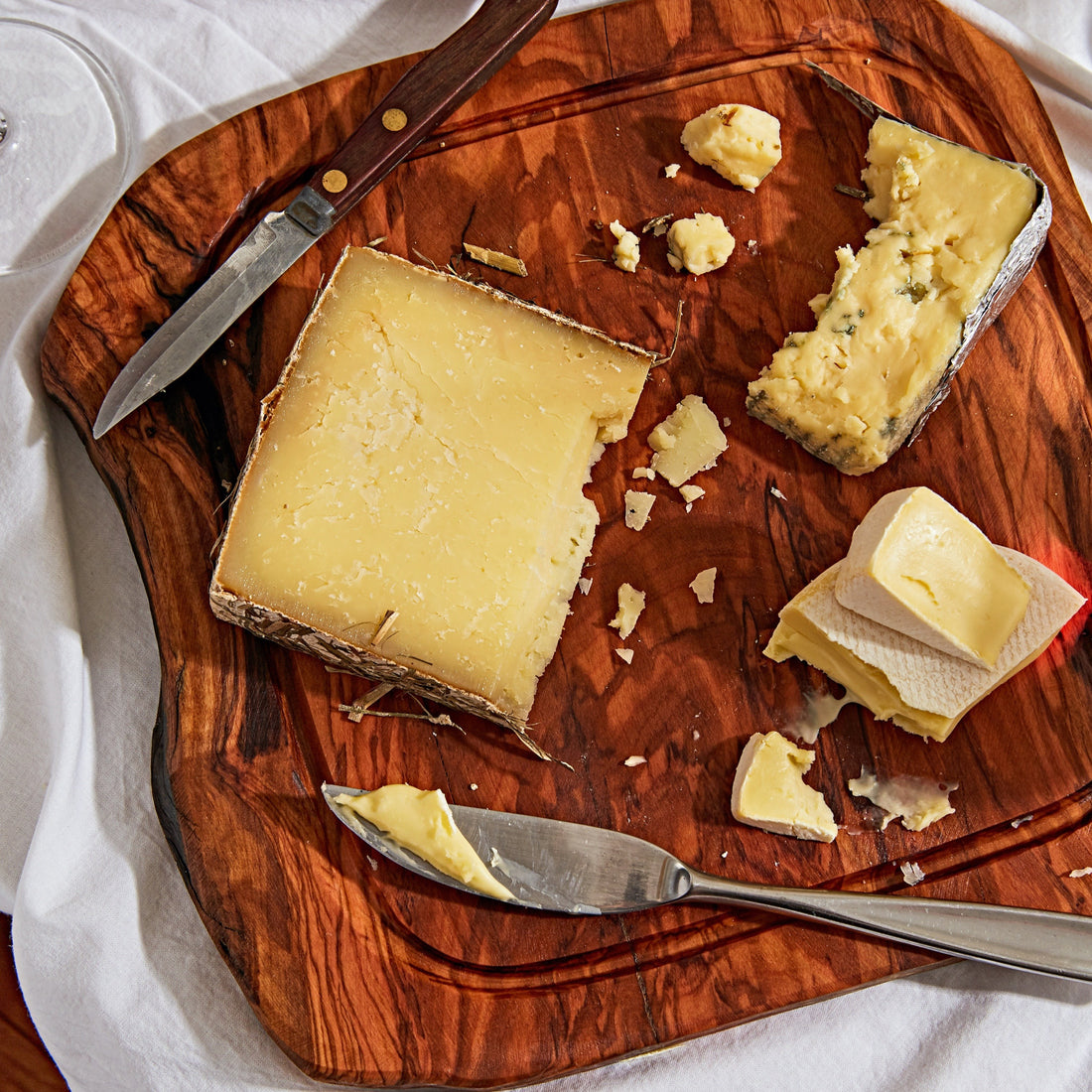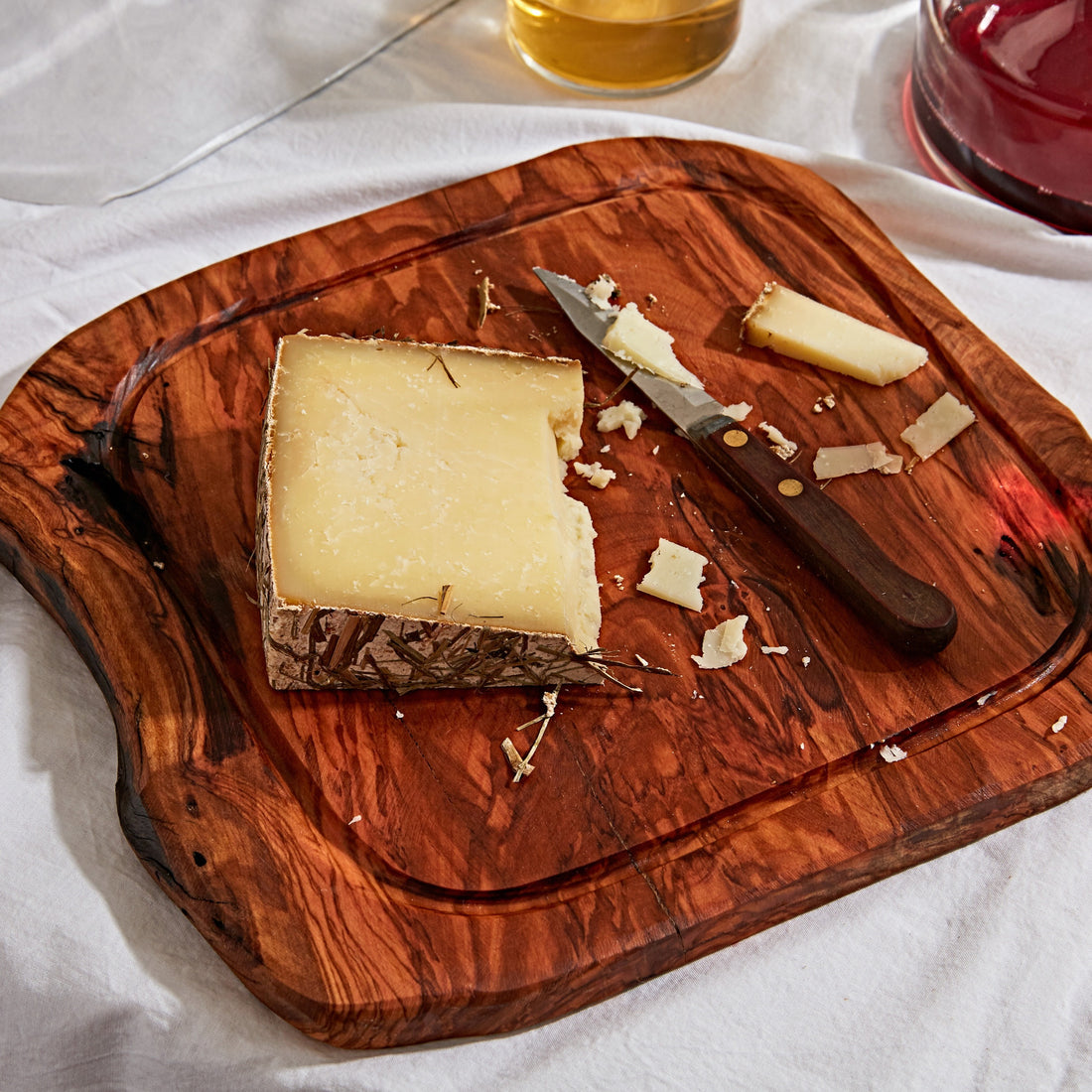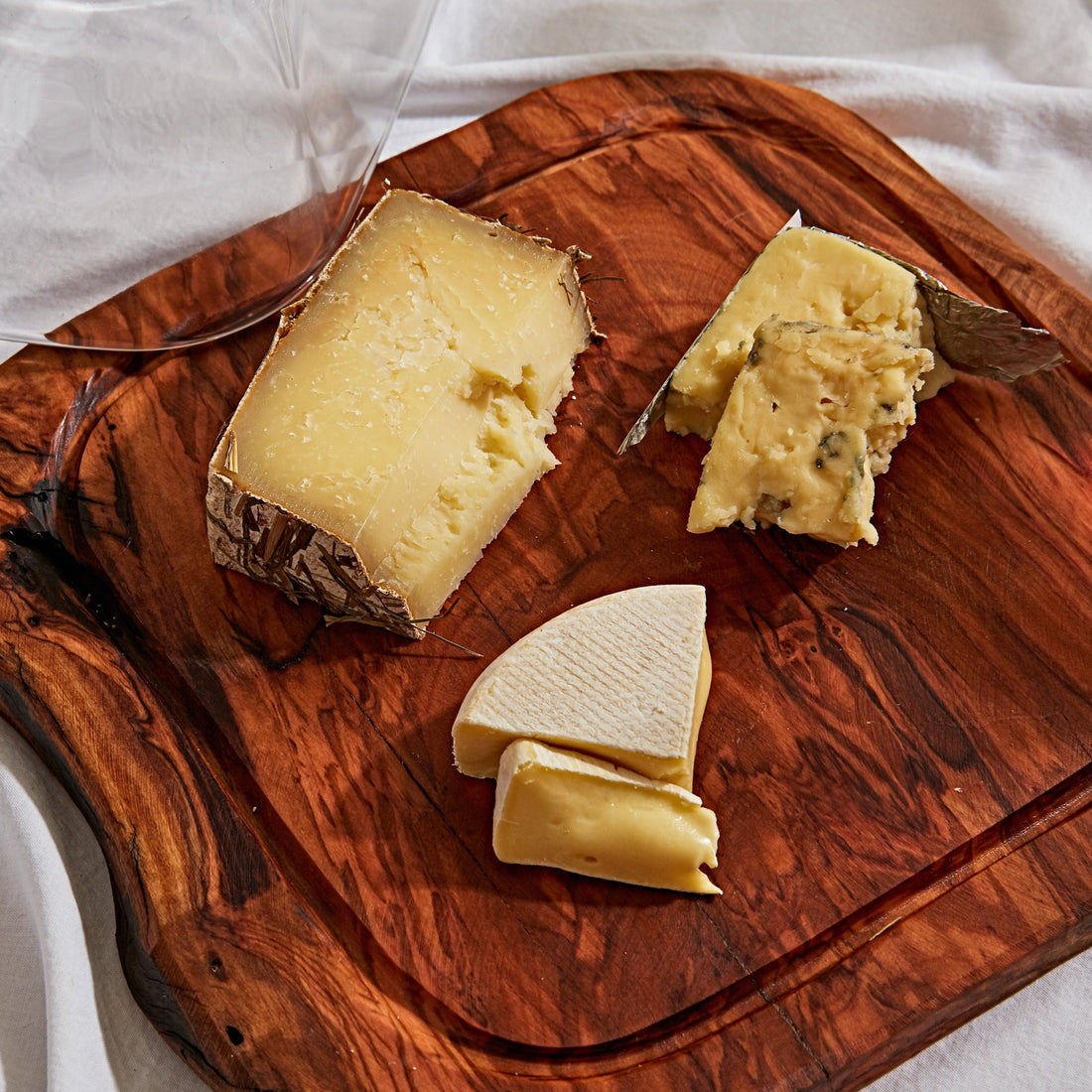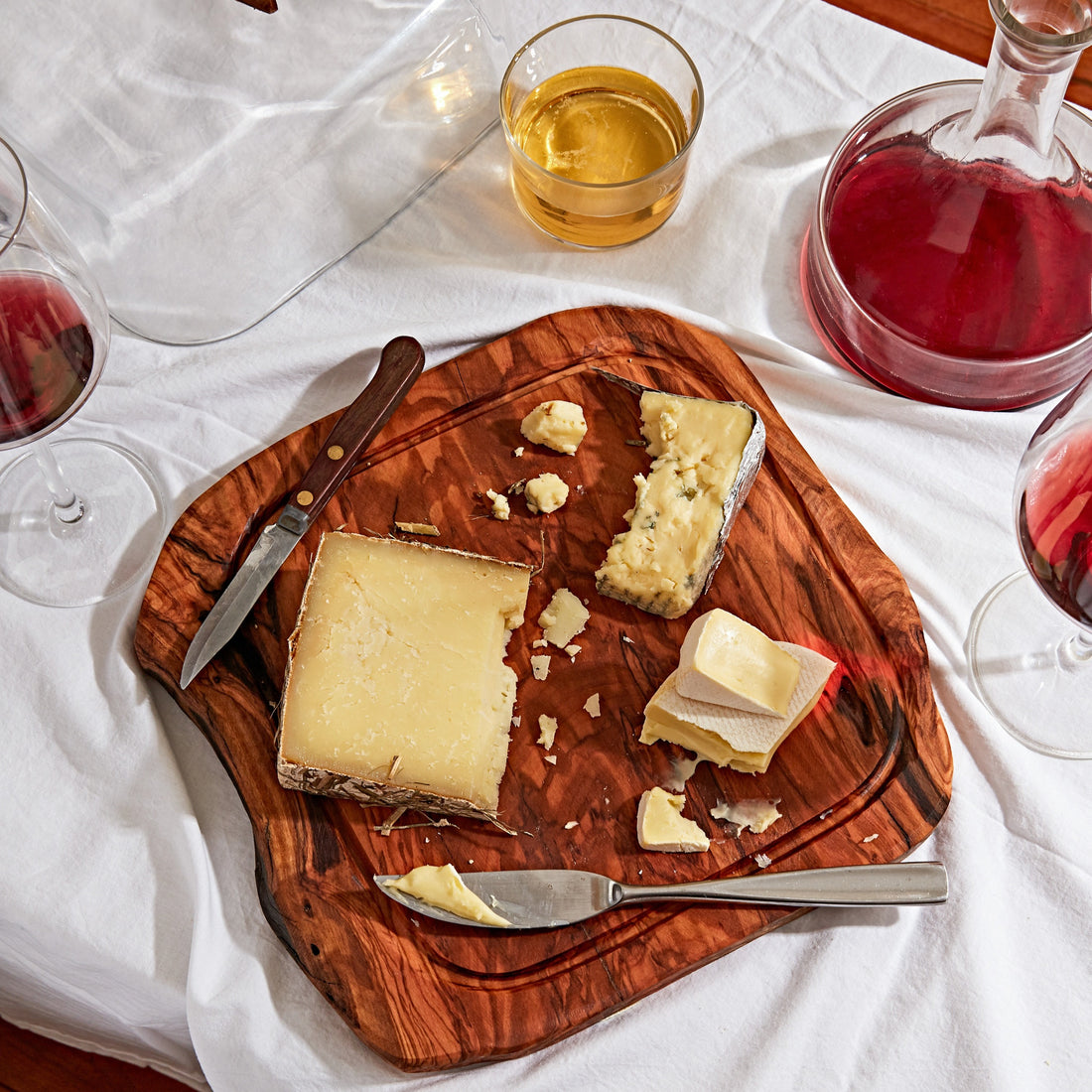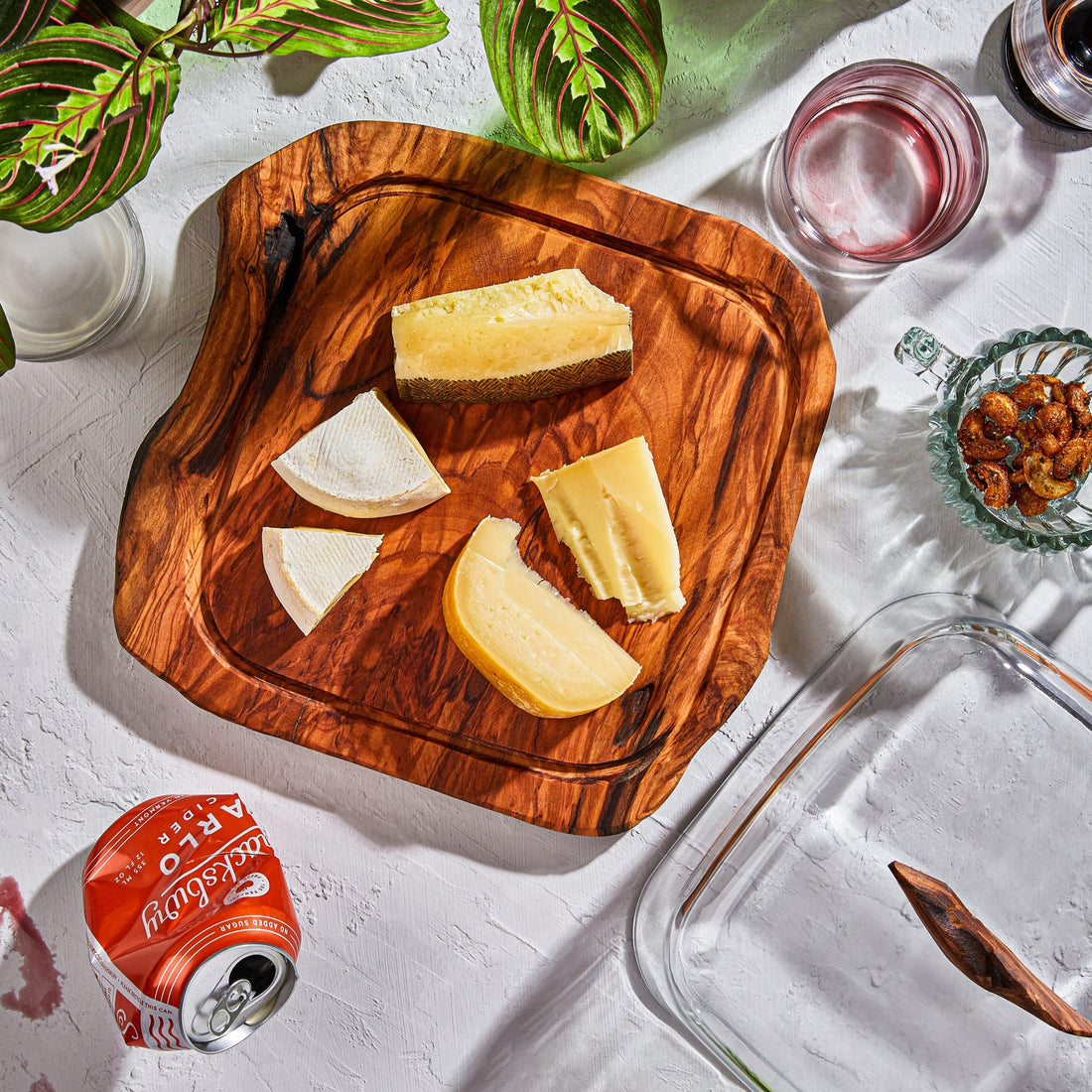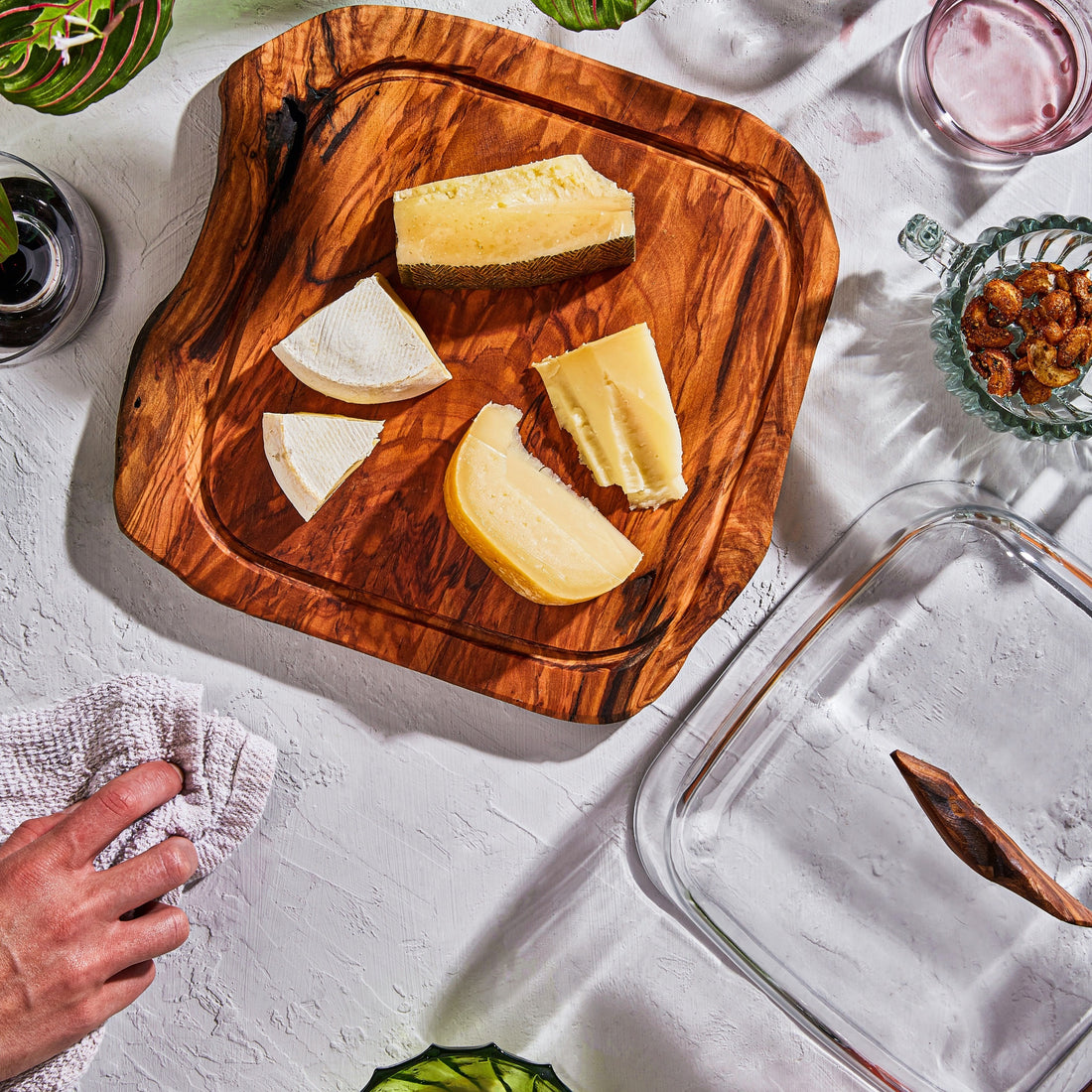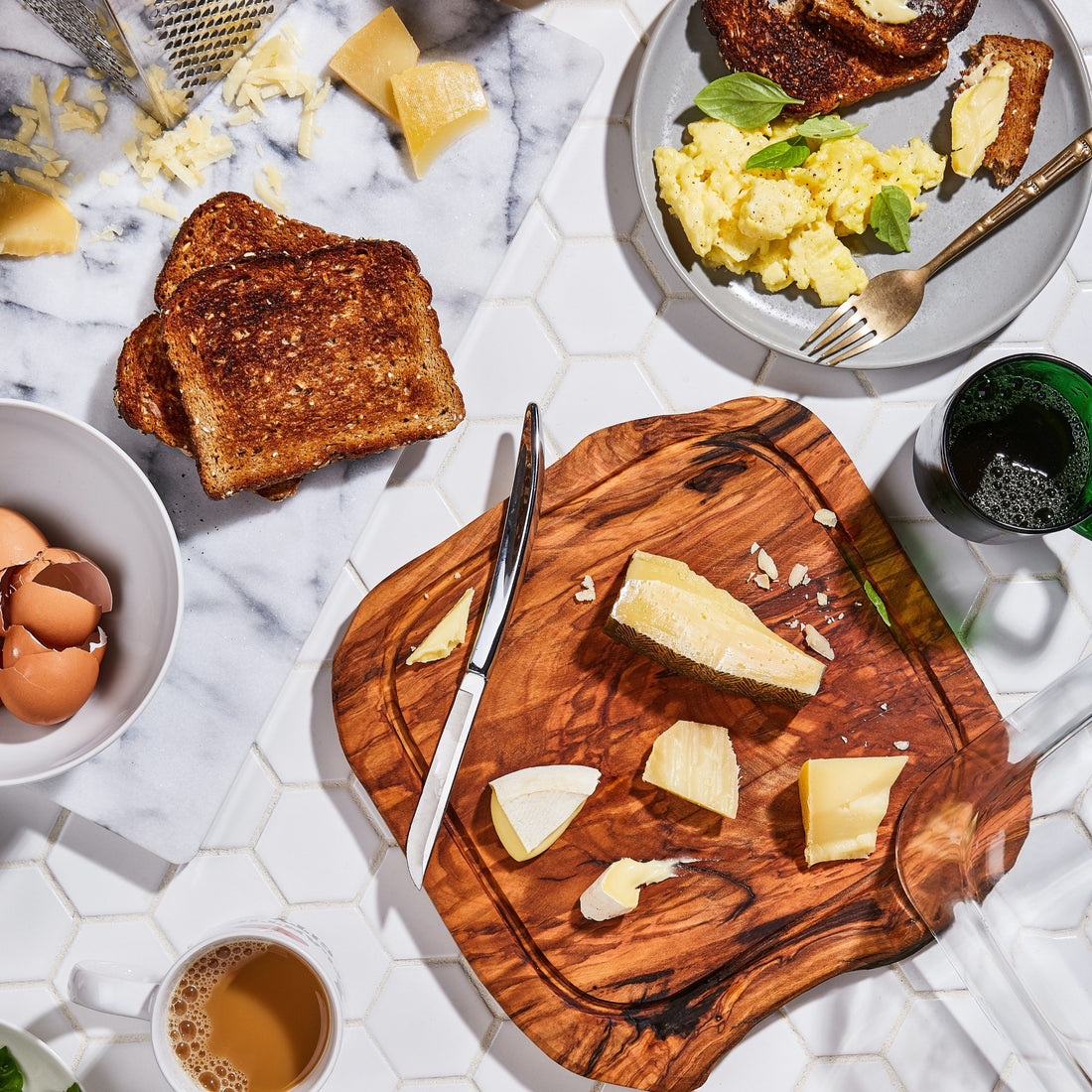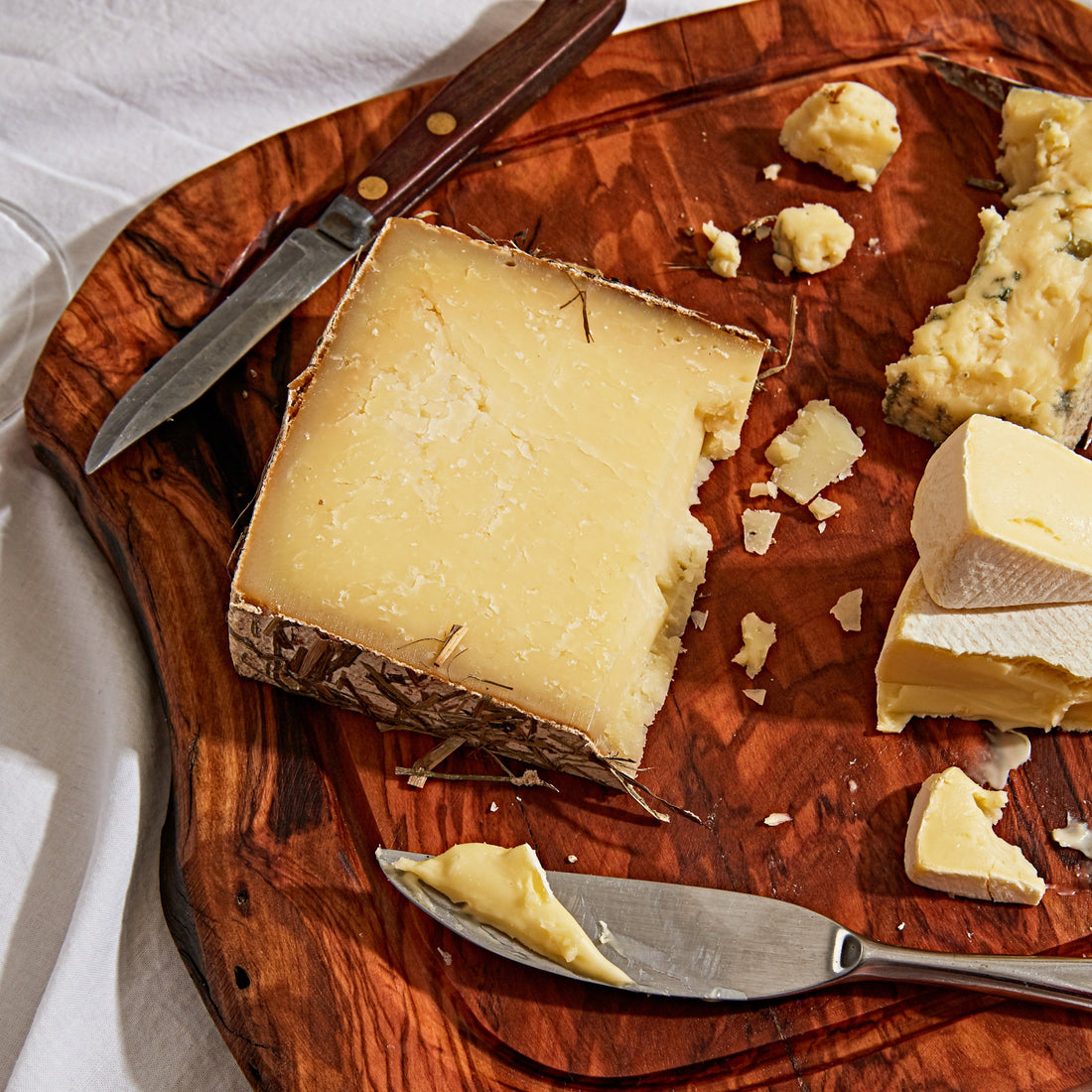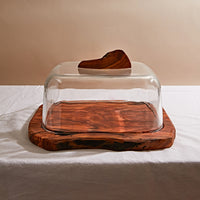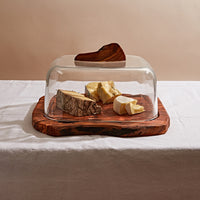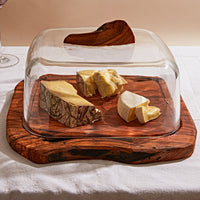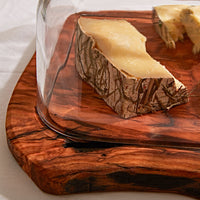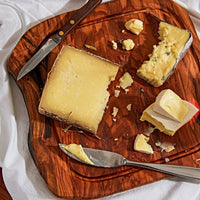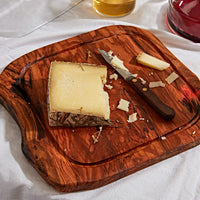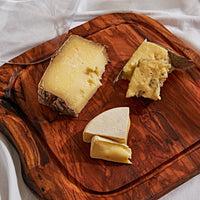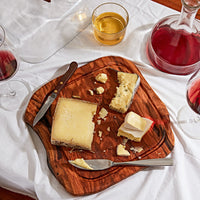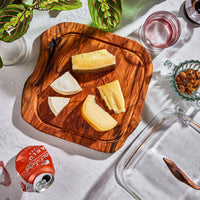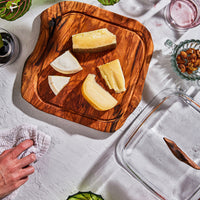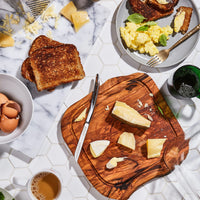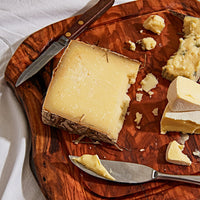 This cheese dome is the best way to store leftover bits and pieces that have sat at room temperature for hours. Leave those small bits and pieces on your kitchen counter overnight and enjoy them for breakfast, brunch, or lunch the next day. Cheese does not like extreme temperature fluctuations, so once they have been sitting at room temperature for hours and only small portions are left, a cheese dome is the best way to keep them for you until you eat them the next day. This beautiful olive wood board and glass dome are imported from Italy. Every board is unique and might differ from the pictures.
The dome measures about 8.5" x 8.5" by 3.5" tall.
*Please note the cutting board in these pictures has been freshly oiled. The board you will receive might be lighter; apply a fresh coat of food-safe mineral oil to make it look more like these images.